Mission

Overview

What We Do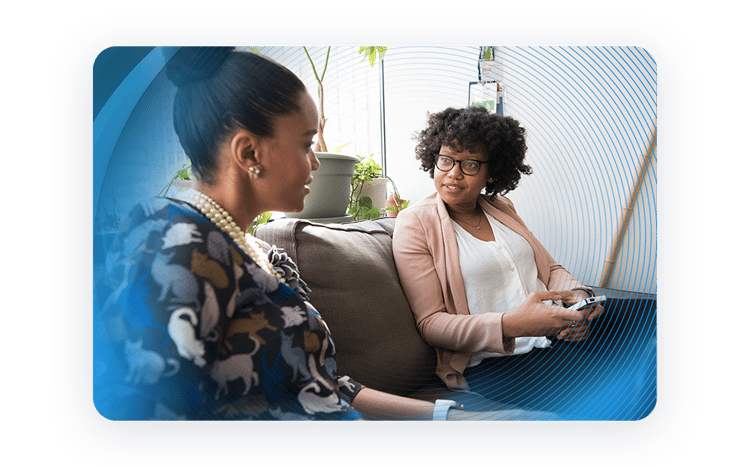 Mission Statement
We empower businesses to understand and improve their employee and customer experiences through comprehensive, user-friendly feedback solutions.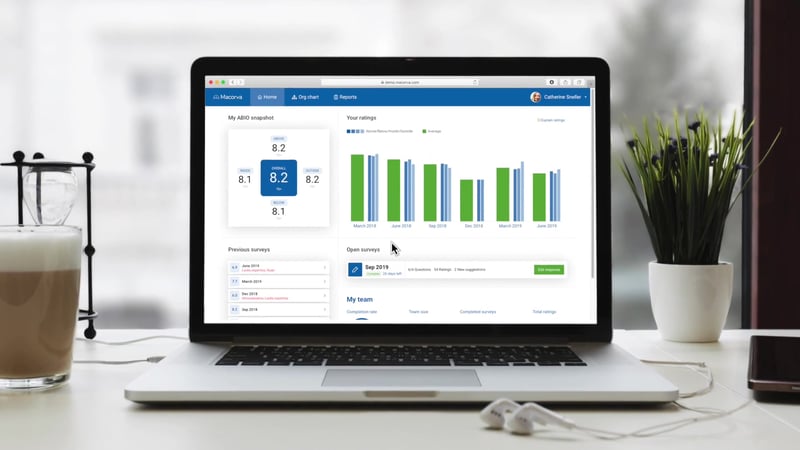 Overview
Founded in Houston, Texas, Macorva is a leading provider of employee and customer feedback solutions for midmarket and enterprise businesses. Since our inception, we have been committed to delivering innovative, easy-to-use tools that help businesses collect, analyze, and act on feedback to improve performance and satisfaction.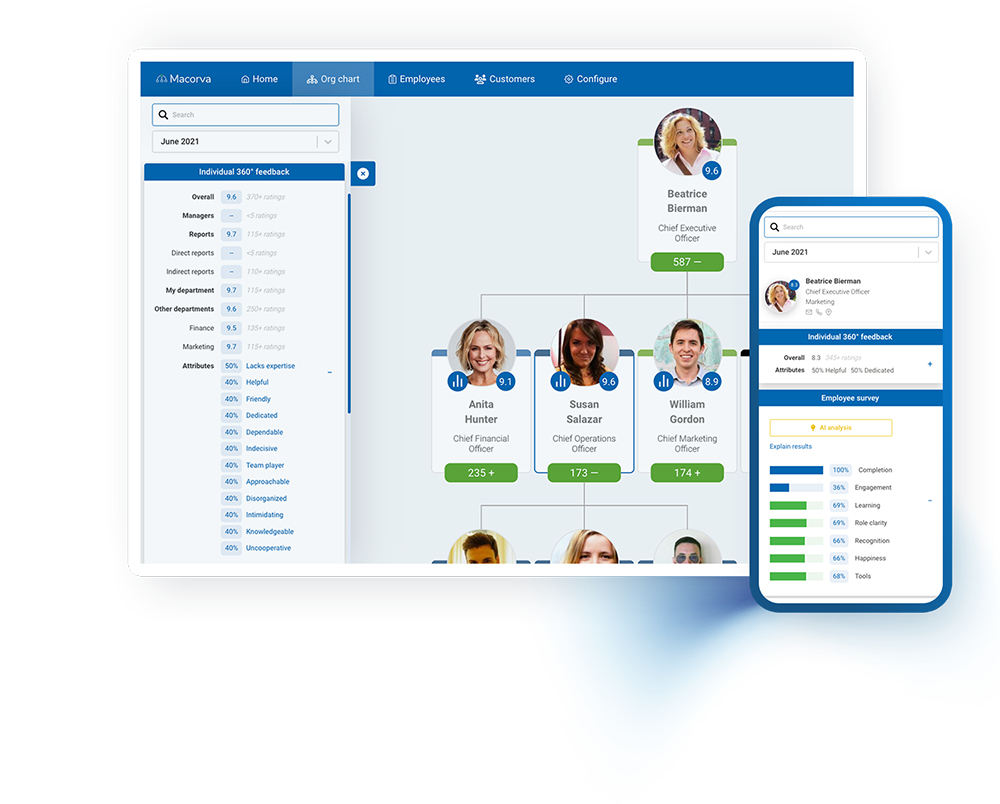 What We Do
Macorva provides user-friendly employee and customer experience solutions that turn feedback into action. The platform brings together frictionless feedback, advanced analytics, and artificial intelligence to transform data into targeted resources and response plans that increase employee engagement, performance, and customer satisfaction.
The Macorva Difference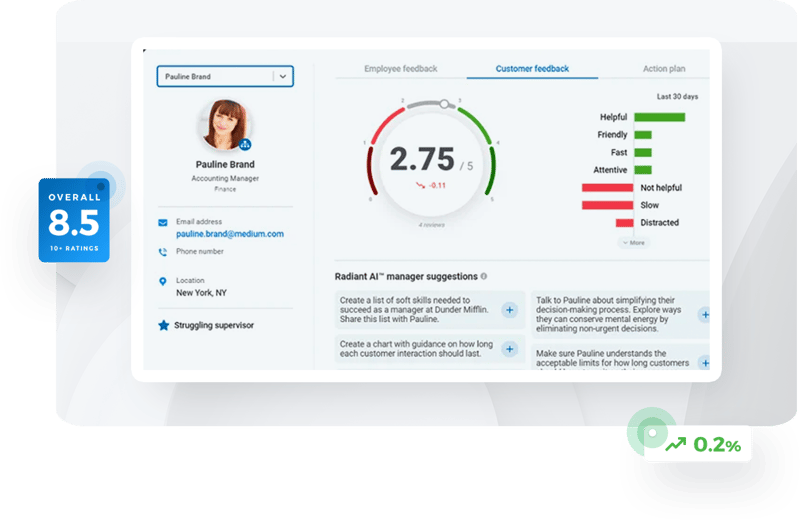 Macorva stands out with its comprehensive platform for performance management, employee feedback, and customer feedback. Our platform is designed to be comprehensive yet user-friendly, making it easy for businesses to gather and analyze feedback. We've harnessed the power of AI and built it into our platform from the ground up, ensuring that our tools are not only robust and powerful, but also intuitive and easy to use. Our platform offers:
Personalized Action Plans
Modern and Intuitive Interface
Seamless EX + CX Integrations
Individual Manager Coaching
Automatic Resource Creation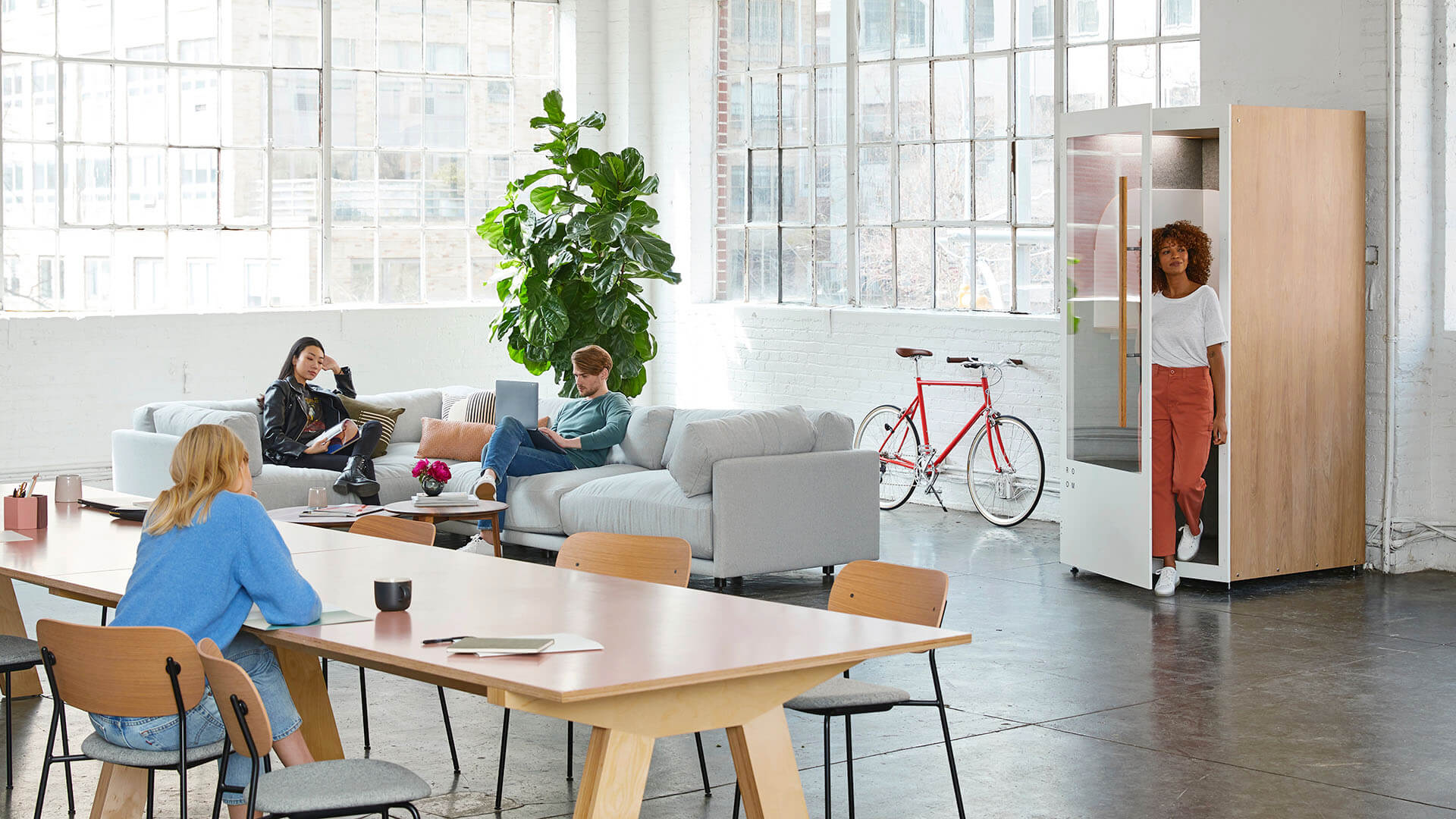 OUR FOUNDERS
Meet the people who created a new feedback paradigm that could optimize operations for businesses of every size and industry.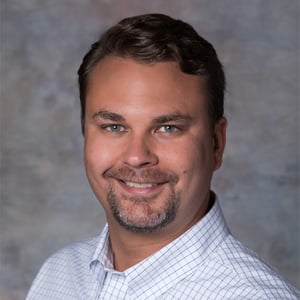 TOUCH
Nathan Childress
CEO & Founder
Nathan Childress is an innovative CEO and serial entrepreneur dedicated to developing disruptive products and solutions. With a PhD in Medical Physics and background in healthcare, Nathan brings a unique perspective to the intersection of technology and human interaction. He has successfully led the development of innovative software solutions for radiation therapy quality assurance and now pioneers a cutting-edge employee engagement and customer experience platform with Macorva.
Nathan Childress
CEO & Founder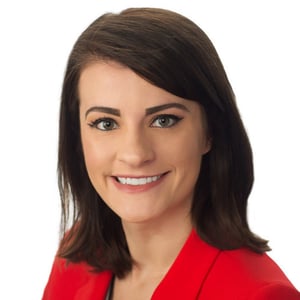 TOUCH
Carley Childress
CPO & Founder
Carley Childress is a skilled product specialist who started her career with a degree in chemical engineering. She blends technical expertise and marketing intuition to create compelling content and drive revenue growth. As Chief Product Officer at Macorva, Carley designed an employee engagement platform that brings startup-level engagement to established companies. It makes giving feedback quicker, easier and captures more detailed data than conventional tools.
Carley Childress
CPO & Founder

"It's refreshing to deal with a vendor that is flexible and wants to provide a product that meets & exceeds my needs, rather than working with a cookie cutter product my needs may not fit into."
"Macorva makes gaining insights from our employees and customers simple. Macorva's unique technology, access to normative data, and easy use make them the best!"
"Macorva has exceeded my expectations. Everyone I talked to is very professional and always willing to help with my questions. They made the implementation process easy to follow and continually improved the platform, which is a plus."
Our Values
At Macorva, we believe in putting our customers first and delivering a best-in-class product. We empower our employees to act and adapt to change, and we operate with integrity in all that we do. We are committed to providing a platform that is not only powerful and easy to use, but also adheres to the highest standards of data security and privacy, as evidenced by our SOC 2 certification and compliance with GDPR and HIPAA regulations.
Customer-Centric Approach
Empowering Employee Action
MACORVA EXPERIENCE SOLUTIONS
The Gold Standard for Data Security
At Macorva, we leverage AI within a robust security framework to deliver powerful insights while protecting customer data. Our advanced technologies and strict protocols safeguard information without sacrificing analytical capabilities. We build AI systems with security in mind, incorporating encryption, access controls, and other defenses to create a vault around your data. You can trust that your information is not only insightful, but also incredibly secure with Macorva. We're setting the standard for AI-driven insights in a highly secure environment.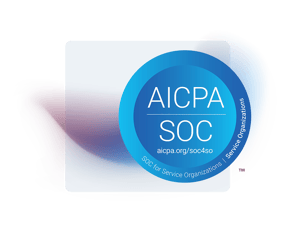 Our History
Macorva was born out of a desire to revolutionize the way businesses collect and utilize feedback. Our founders, Nathan and Carley Childress, saw a gap in the market for a comprehensive, user-friendly platform that could seamlessly integrate with existing systems and provide actionable insights. Since our inception, we have been committed to innovation, constantly evolving our platform to meet the changing needs of our customers.
Our Technology
At the heart of Macorva is our proprietary Radiant AI® technology. This advanced system simplifies the process of turning feedback into action, automating the creation of performance management reports and providing a holistic view of employee and customer experiences. Our platform is designed to be visually appealing and easy to use, allowing users to create complex dashboards and collect intricate data without the need for consultants.
Our Impact
Macorva is more than just a feedback platform. We are a tool for change, helping businesses improve their performance, boost employee engagement, and enhance customer satisfaction. Our customers love our modern, colorful surveys and appreciate the ease with which they can integrate our platform into their existing systems. We are proud to be a part of their success stories.
Our Future
As we look to the future, we remain committed to our mission of empowering businesses through comprehensive feedback solutions that deliver exceptional outcomes. We will continue to innovate, adapt, and grow, always putting our customers first and striving to deliver the best product possible using the latest in next generation technology.