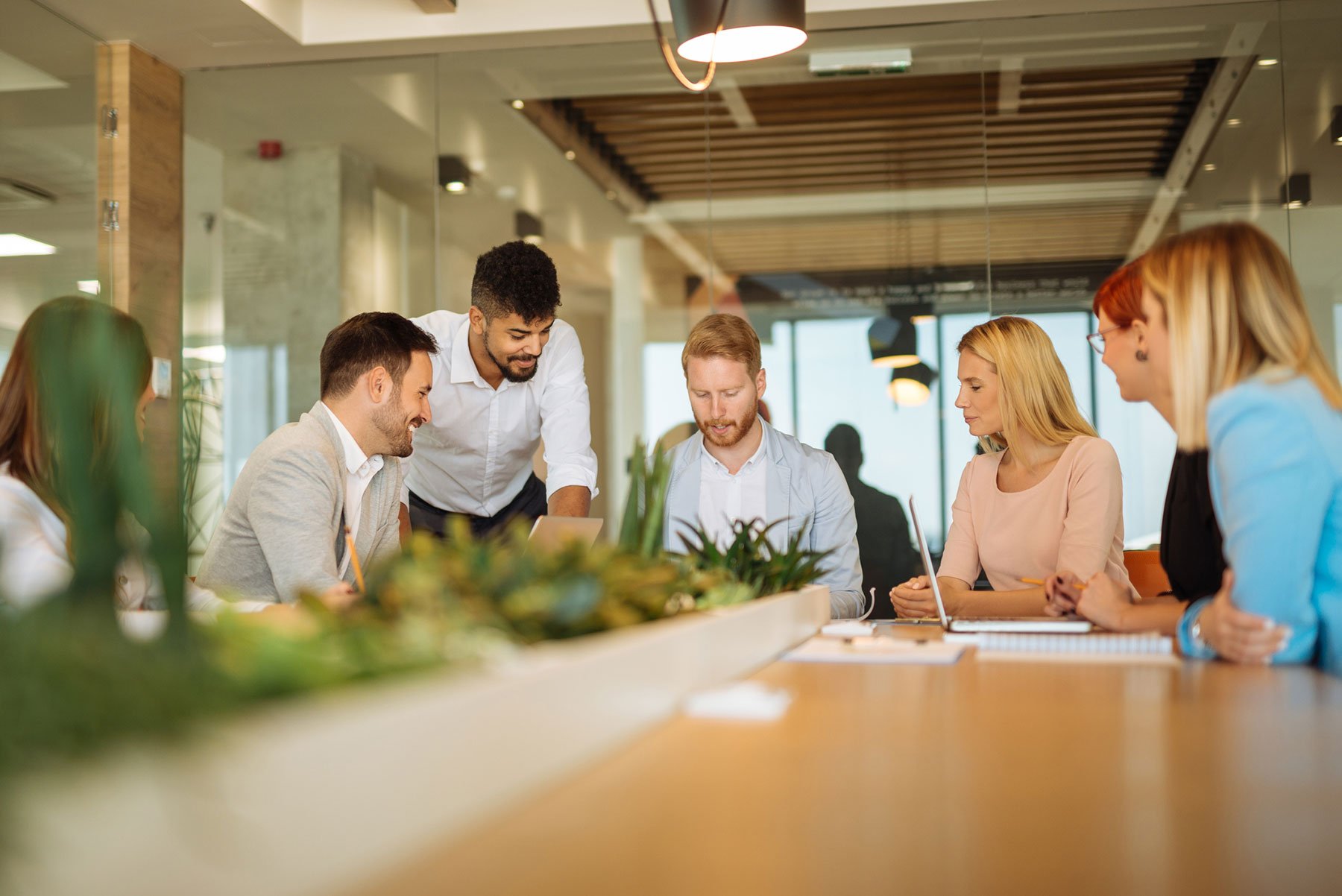 For many companies, measuring the ROI of employee engagement is a challenge because the characteristics of engagement—commitment, energy, enthusiasm—are attitudes that look different for different employees. The associated behaviors of engagement will also vary from person to person. Despite these challenges, it is possible to measure the outcomes of employee engagement to determine its ROI. By measuring factors such as profitability, turnover, and productivity of engaged versus disengaged employees, you can better understand the impact of your employee engagement investment. Here are four factors you can measure to determine the ROI of employee engagement:
Productivity
Highly productive teams aren't hard to miss. Their members are typically full of energy, they find creative ways to overcome obstacles and solve problems, and they seem to have "superstars" who execute with finesse. Research also points to a higher level of productivity from engaged teams. A Gallup meta-analysis of multiple engagement studies found that highly engaged business units are 20 percent more productive than less engaged units. An investment in engagement activities and tools can deliver measurable productivity benefits. You can see the ROI of employee engagement by measuring and comparing the overall work output of engaged versus less engaged individuals. For example, some of the productivity measures might include:

Speed to completion of tasks
Number of goals met or exceeded
Ramp-up time to learn new processes
Error rate
Profitability
Engaged employees are also clearly linked to business growth. Research featured in the MIT Sloan Management Review found that more-engaged organizations have higher growth in profits (10-15 percent) than less engaged organizations (less than 1 percent). In that study, researchers found that when employees are more committed to company goals, they tend to provide customers with a better experience, which drives revenue. They're also more likely to identify efficiencies that help them control expenses, which boosts profitability. In addition to comparing the revenue and profitability of engaged and less engaged business units, you can also measure the ROI of employee engagement by comparing profitability before and after engagement initiatives are implemented.
Turnover
The price of turnover can be staggering. In addition to the opportunity cost of a vacant position, there are also the costs of recruiting, onboarding, and training a new hire. Research has found that the total estimated cost of turnover can range from 90-200 percent of an employee's salary. However, by increasing engagement among employees, you can reduce turnover and its related costs. Engaged employees are so committed to their work that they're less interested in leaving for another position. According to Gallup, only 37 percent of engaged employees are looking for jobs, versus 73 percent of "actively disengaged" employees. As a rise in engagement results in lower turnover, you can measure the ROI of employee engagement by observing improvements in the turnover rate over time.
Absenteeism
People who are not engaged often lack the energy and desire to give their best at work. They're also more likely to have unscheduled absences, which costs the organization in terms of both productivity and profitability. According to one study, unscheduled absenteeism costs between $2,650-$3,600 per employee and can also cause poor morale among the employees who fill in the gaps. On the flip side, joint research conducted by Queen's University and Aon Hewitt has found that organizations with the most engaged employees experience 20 percent less absenteeism among their workforce. You can determine the ROI of employee engagement by comparing the rate of absenteeism before and after implementing engagement improvement measures. In addition, as employee engagement improves, a decrease in unplanned absences will likely have a positive impact on overall employee morale.
Changes in employee productivity, turnover, and other measures can help explain the value of investing in workforce engagement. Employee engagement isn't an optional workplace benefit, but an important prerequisite for long-term business growth. When you measure the ROI of employee engagement, you can better understand the costs of poor engagement and why investing in employee engagement is an absolute necessity for the growth of your business.