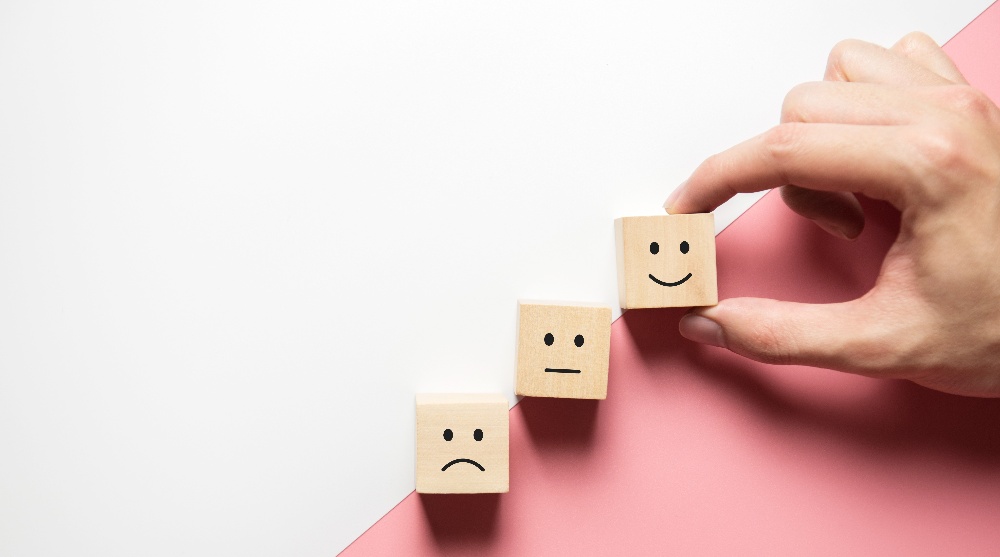 Digital transformation has been a hot topic among business leaders in recent years. According to IDG's 2018 State of Digital Transformation Report, 89% of businesses had either adopted a digital transformation strategy or planned to do so. While half of these businesses (44%) had started implementing their digital-first strategies, only 7% had completed the transition.
Today, digital transformation remains a top priority, if not a matter of survival, for most businesses. As you plan out your digital transformations strategy, you'll probably notice an underlying theme across many of your digital-first initiatives: customer experience.
Digital transformation and customer experience often go hand-in-hand, with good reason: a customer centric digital transformation strategy can generate a 20-30% increase in customer satisfaction and economic gains of 20-50%, according to McKinsey.
Digital transformation gives you the power to redefine how you engage with customers. However, as you work to refine these processes or even create new ways of connecting with customers through digital channels, you are likely to encounter software hiccups, resource gaps, integration errors, and other issues that might negatively impact your customers.
When these issues occur, your customers are often the first to know. Their feedback can make all the difference when it comes to solving an issue vs. leaving it unchecked to drive away customers. Here are 4 key reasons why customer feedback is essential to a successful digital transformation: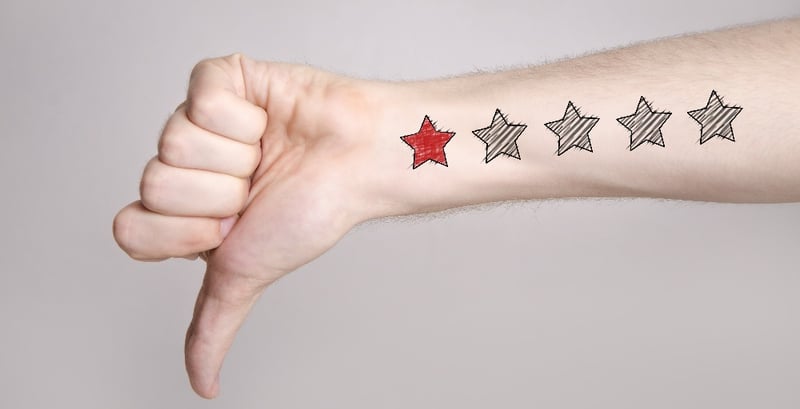 1. Customers are less tolerant of bad experiences
In today's digitally connected world, it's never been easier to create a business and connect with customers. However, this interconnectedness can be a double-edge sword for many businesses. It may be easier than ever for customers to find and connect with your business, but the same is also true for your competitors. Moreover, factors that might have kept customers around for years before the digital revolution no longer have influence over customer behavior.
20 years ago
You may have kept your business with a particular bank because they had multiple locations close to you. Today, online banking is so easy that proximity to brick and mortar branches doesn't even matter to most customers: a survey from Provident Bank found that only 20% of customers preferred visiting a bank location to conducting business through digital channels.
10 years ago
You likely shopped for clothing in-person at your local department stores because that's what was convenient and available at the time. Today, 69% of Americans shop online, and 25% shop online at least once per month. Being local is no longer an advantage in many industries. Even when being local is an advantage, the rise of online review platforms has made competition fiercer than ever.
Digital transformation has also made it easier for customers to take their business elsewhere. For B2B customers, the rise of cloud technology and software-as-a-service (SaaS) solutions has eliminated most of the pain associated with implementing new software programs. If a solution doesn't deliver on its promises, businesses can switch to a new provider with relative ease.
All these improvements are driving up customer expectations and eroding their tolerance for bad experiences. PwC research indicates 1 in 3 customers are willing to switch brands after just one bad experience. Customer feedback alerts you to these bad experiences in real-time, giving you the opportunity to address customer issues before they cost you business.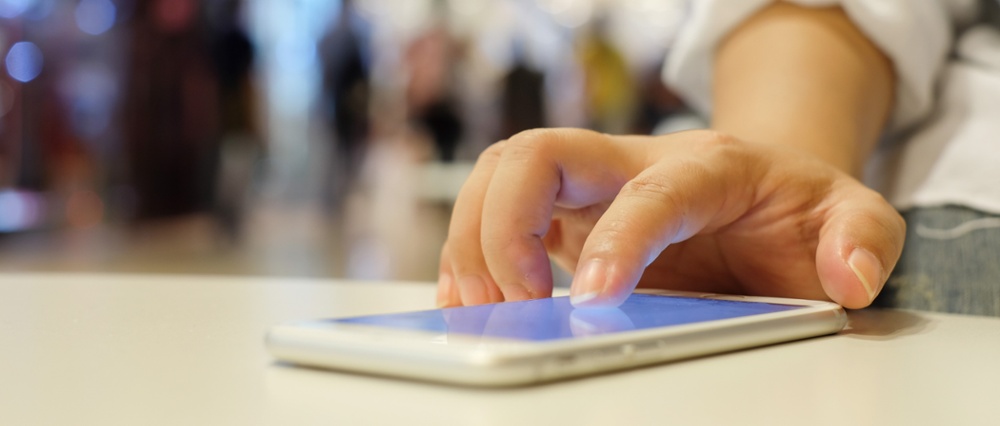 2. Customers use multiple channels to engage with your business
Mobile traffic has skyrocketed in recent years. As of 2021, over half (55.56%) of all web traffic comes through mobile phones. Customers increasingly prefer to do business on their mobile devices, and they expect businesses to be accessible on these devices.
Doing the bare minimum to make your customer experience mobile-friendly can have disastrous results: 57% of customers won't recommend a business if its website is not easy to use on mobile, and according to Google research, 61% of customers will quickly move on to a different site if they don't find what they're looking for right away on mobile.
However, when businesses deliver mobile-friendly experiences, customers respond favorably: 74% are more likely to return to a site if it's mobile-friendly, and 67% are more likely to purchase a product or service.
But improving mobile experiences without maintaining your other digital experiences can also create problems for your business. While customers are doing more on mobile devices, they still conduct plenty of business through other channels: 73% of customers use multiple channels throughout their shopping journey. Moreover, 71% of customers want a consistent experience across all channels, but only 29% say they actually get it. A dip in quality in any of these channels can drive customers away.
Customer feedback can alert you to issues with your mobile experiences and identify inconsistencies between your mobile, web, email, and phone experiences. By capturing feedback on the functionality and ease-of-use on each of these channels, you can quickly address issues and build a quality omnichannel customer experience.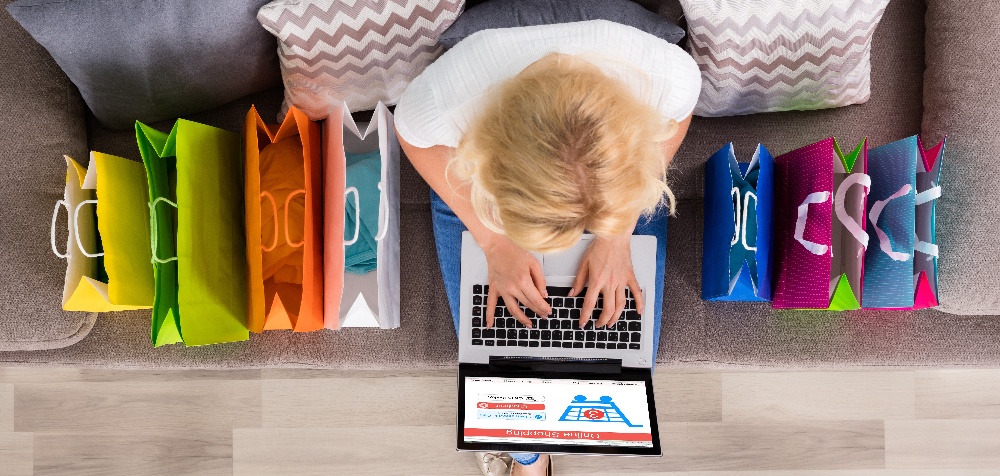 3. Customers expect personalized experiences
Personalization is one of the fastest-growing trends in customer experience. Customers are no longer content with generic experiences. 72% expect companies to know their purchase history regardless of what method of communication they used, such as chat, phone, or email. Even as far back as 2016, a report from Accenture found that 33% of customers who ended their relationship with a company that year did so because the experience wasn't personalized enough.
Investing in personalization does pay off: 75% of customers are more likely to make a purchase from a company that knows their name and purchase history and make recommendations based on their preferences. Implementing customer feedback aids your personalization efforts in three ways:
By gauging the accuracy of your personalization efforts, e.g., by letting a customer rate the relevance of a recommended resource or their interest in a recommended product.

By adding another layer of personalization to the customer's experience. Surveys tailored to the customer's experience with an employee, location, product, or service shows that you know how they've engaged with your business and that you're committed to delivering a quality experience.
By providing a channel for the customer to share issues and for you to respond personally.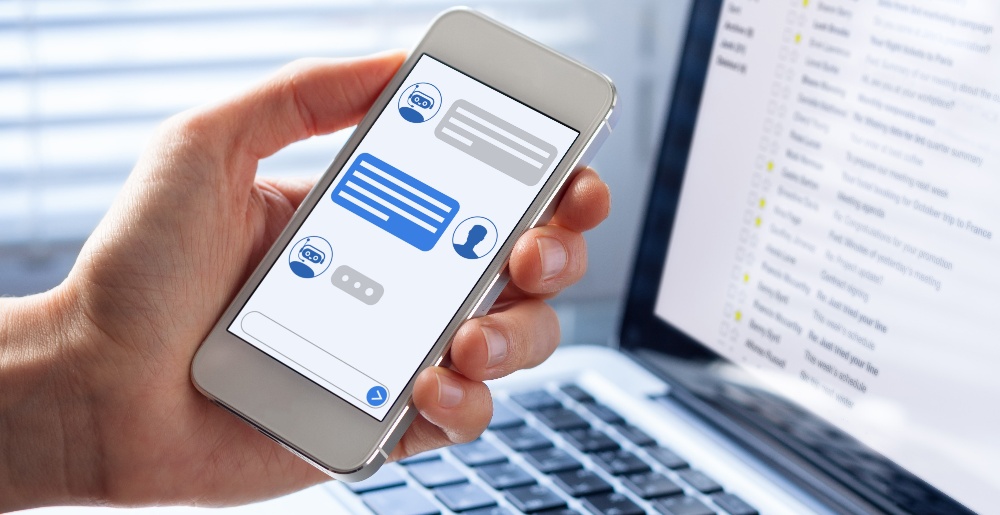 4. Customers are embracing new technologies
Some of the greatest innovations in business technology are focused on customer experiences; specifically, using artificial intelligence (AI) to engage with customers. Many businesses are apprehensive about implementing new technologies that replace traditional human interactions with AI, but research shows customers are onboard with these new technologies.
Live chat, while still a human interaction at its core, has the highest customer satisfaction rates of any customer service channel. The next evolution of this channel, AI chatbots, which place artificial intelligence programs on the frontlines of customer service experiences, are also agreeable to most customers: 63% of customers are happy to receive service from a bot as long as they still have the option to request support from a human agent if needed.
In some cases, customers even prefer new digital channels to conventional human interactions. 90% of customers expect businesses to have an online portal for customer service, and 79% of Millennials are more willing to buy from brands that offer a mobile customer service portal.
These channels are often cost-effective for businesses, as they reduce the number of human interactions required to deliver quality customer service. This is a win-win: by connecting customers directly to the resources they need without waiting for a human response, you can reduce costs and improve customer satisfaction at the same time.
The only caveat is that your execution on these new channels must be excellent. If your new digital channels fail to deliver quality service to your customers, they will get more frustrated by having to switch to a new channel and may very well give up altogether. Introducing customer feedback within these new channels alerts you to gaps in your content right away and enables you to make dynamic changes to ensure a quality experience for your customers.
Customer feedback on digital experiences
Customer feedback is instrumental to a smooth and effective digital transformation. By measuring and tracking customer satisfaction with digital experiences, you can identify and address issues before they impact your business. With Macorva CX, you can seamlessly integrate omnichannel feedback into digital experiences to capture specific insights throughout the customer journey.
Digital transformation webcast
Join Macorva CEO Carley Childress for an informative overview of the impact of digital transformation on customer expectations and experiences. This webcast will cover:
Rising customer expectations: the need for personalized, relevant, omnichannel experiences
Customer-centricity: the return on investment (ROI) of customer-focused digital transformation strategies
Mapping your digital journey: how to measure and track customer satisfaction with digital experiences with integrated omnichannel feedback loops
--
About us
Macorva was founded in 2018 by product developers Nathan and Carley Childress, who saw an opportunity to improve business outcomes by bridging the gap between feedback and action left by conventional survey tools. Macorva closes this gap with frictionless feedback experiences and empowers action at every level to improve business performance, employee engagement, and customer satisfaction.