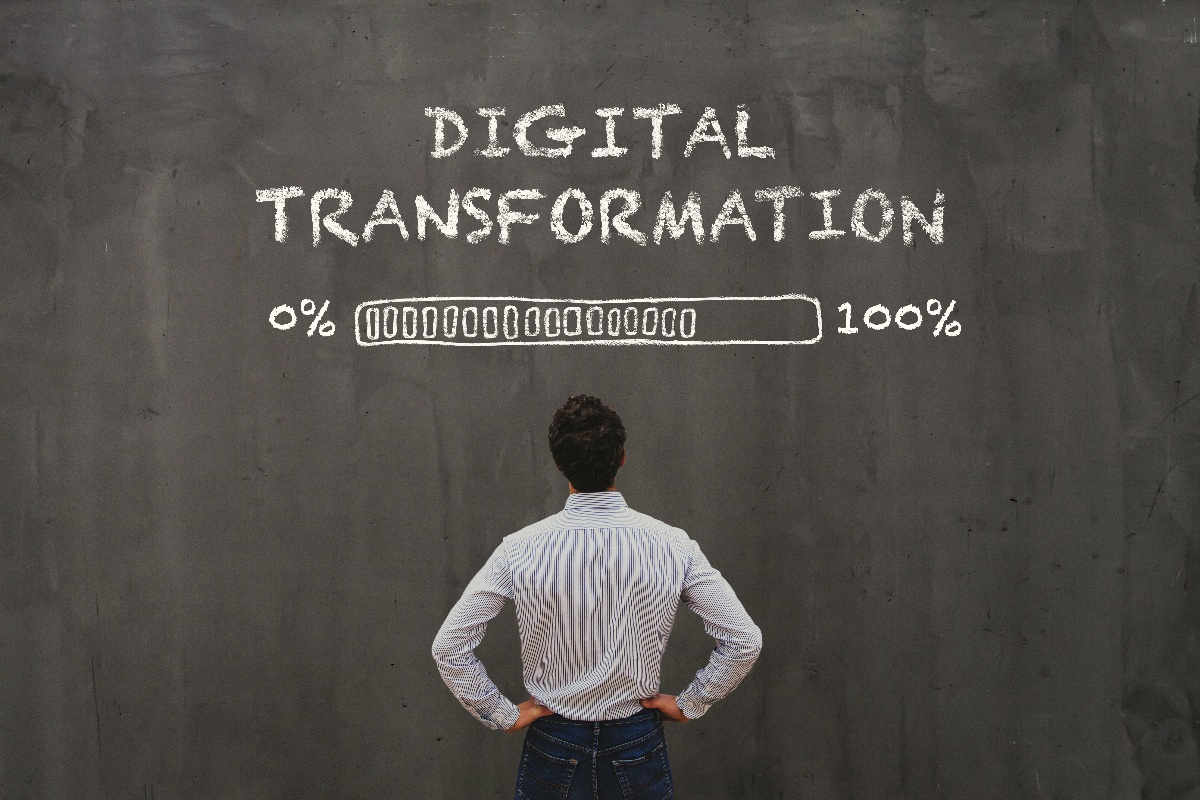 The rapid adoption of new digital technology has spurred a complete transformation of the customer experience. As customer expectations evolve in response, digital transformation has gone from "nice to have" to "mission critical" for most businesses. For this reason, many companies are developing new business goals for digital transformation to align with new marketing needs.
Today, marketers see a change in customer buying behavior that calls for customer-centric marketing strategies. Customers expect brands to provide relevant content at every step of their buying journey. They also expect businesses to be more accessible through digital channels and to provide seamless, consistent mobile experiences.
As a result, marketing strategies in the era of digital transformation require a thorough understanding of the customer journey. This drives even more digital transformation as companies strive to capture, measure, and optimize their end-to-end customer experience. Here we discuss the growth and importance of digital transformation and its substantial impact on customer experience:
What is digital transformation?
Digital transformation refers to the process of integrating digital technology within business processes to either refine or replace manual workflows. Digital transformation typically results in fundamental changes in business operations that optimize or enhance the customer experience.
Surviving in this digital era means a website's user experience must resonate with changing customer behavior in the broadest sense. It includes simplifying channels and portfolios while keeping customers' needs at the forefront of each business decision.
Moreover, digital transformation replaces the need for manual and paper processes with digital processes. It may manifest as any of the following:
New units of business
Adopting foundational and holistic platforms for entire units of the business, such as eCommerce.

Refined employee and customer experiences
Using state-of-the-art technology to streamline and enhance existing user experiences like customer service.
New customer experiences
Introducing revolutionary technology to completely transform user experiences, like self-service kiosks, AI chatbots, and so on.
The importance of digital transformation
Businesses may undergo digital transformation for a variety of reasons. However, in 2021, the top reason is survival. Amidst the Covid-19 health crisis, it became critical for brands to adapt quickly to significant disruptions in supply chains, market pressures, and increasingly fast changes in customer needs and expectations.
In-depth research by IDC shows that at least 34% of companies focus on fully adopting digital transformation within 12 months or less. Simultaneously, according to extensive research, 79% of companies revealed that their budget for digital transformation went up due to COVID-19. Present-day, an increase in digital spending shows that digital transformation accounts for about 40% of all technology spending and at least $2 trillion annually.
Despite the substantial numbers, in-depth research shows that 47% of companies lack a digital transformation strategy, and 59% are afraid it's too late for them to craft one from scratch.
The consensus is clear: 87% of companies think digital transformation will disrupt their industries. However, only 44% of all companies are appropriately ready for the potential digital disruption. Thus, digital transformation has become a matter of survival for individual companies.
How digital transformation impacts customer experience
Digital transformation can refine all aspects of a business, but the most substantial impact is often on customer experience. This is why an increase in competition and customer's expectations majorly drives investments in digital transformation. Ultimately, most businesses curate digital transformation strategies around customer experience.
In fact, an in-depth survey reveals that 40% of respondents state customer experience as their priority for digital transformation. The reasons are apparent considering recent advancements like increases in eCommerce shopping and new communication channels. Not to mention, two-thirds of a company's competitive edge results from the customer experience.
Extensive research shows that companies that gain an annual revenue of $1 billion can earn an additional $700 million in three years by investing in customer experience. With this in mind, businesses are setting goals to adopt the latest technology and seek fresh ways to integrate digital elements into their marketing strategy.

4 digital transformation trends reshaping customer experience
Here we discuss the top four ways customer experience is developing as a result of digital transformation:
1. Omnichannel experiences
The constant march of technology brings us to the present time where customers get what they want wherever and however they want. Nowadays, more than half of customers expect a quality service response within an hour, 24/7. Customers want to engage with businesses on their preferred devices- namely, mobile devices. In fact, in-depth research shows that mobile traffic is expediting on a day-to-day basis. It's also becoming one of the most popular channels for businesses to connect with customers due to its higher rate of engagement: only 20% of consumers open emails; whereas, 98% read text messages.
In addition to spending more time on mobile devices, consumers today also routinely use a variety of different channels to engage with a single business. Prospective customers may browse in brick-and-mortar stores, make purchases online, and share feedback via mobile apps. This shift from customers using one primary channel to using multiple channels in parallel creates a need for businesses to establish seamless omnichannel experiences for their customers.
Providing a uniform and seamless experience across multiple platforms allows businesses to meet customers wherever they are. Plus, investing in omnichannel experiences pays off: companies with the best omnichannel experiences retain 89% of their customers, a stark contrast against the mere 33% retention rate of companies with weaker omnichannel experiences.
2. Personalization
Customers have come to expect personalization from businesses: a survey of 1,000 US adults by Epsilon and GBH Insights found that 80% expected retailers to provide personalized experiences. In that same vein, a study by Accenture Interactive indicates 75% of consumers will enjoy the digital customer experience more if a company provides any of the following services:
Recognition
56% are more likely to do business with an online website if the brand recognizes them by name.
Relevance
58% are more likely to purchase a product when a retailer recommends it based on previous purchases/preferences.
Being remembered
65% are more likely to shop at a retailer that knows their purchase history.
In today's tech-savvy world, buyers want to purchase from informed retailers. Customers know businesses collate information relevant to what pages, products, and services they review and use. They expect businesses to put this information to use in the form of relevant experiences tailored to their needs and interests.
The rising expectation of personalization also makes customers less tolerant of generic or irrelevant digital experiences. Customers don't want to see products or services that don't align with their interests. They have even less patience when it comes to service and support: a customer service trends report from Forrester found that 53% of US adults are likely to leave their online order if they cannot find quick answers to their questions. For this reason, a key step in many digital transformation strategies is aggregating relevant answers to specific questions in a user-friendly, customer-facing system, commonly known as a knowledge base.
Personalizing the digital customer journey significantly enhances and improves the customer experience. An excellent example of personalization in action is Netflix: the streaming website greets subscribers by name, analyzes watch history to create a personalized user profile, and suggests new content to watch based on that ever-evolving profile.
3. Technology-driven services
Most digital transformation strategies rely on adoption of new technologies. A PwC annual client survey found that 86% of CEOs felt it was crucial to champion the use of digital technologies.
This shows that businesses are rapidly recognizing the importance of implementing agile systems and introducing revolutionary tech within their ranks. Today, 86% of businesses believe cloud technology is vital for digital transformation.
Innovation is another driving force: many of the greatest innovations in business technology are targeted at customer experiences, specifically customer service. The collective wisdom has held strong in its belief that improvements in customer service will yield monetary gains from increased customer retention. That clear link to the bottom line has created a lucrative battleground for technology companies, and the customer service tech landscape has surged ahead as a result.
Fantastic and futuristic innovations focused on customer service include foundational platforms like intelligent, highly automated call center platforms, and supplemental technologies carving out entirely new experiences like live chat services. These solutions help customers quickly and easily connect with support resources and get the answers they need. And, the vast majority of customers love these revolutionary technologies: 92% of customers find live chat to be a satisfactory customer service alternative to phone, email, and social media support. In fact, live chat consistently tops the list as the most popular customer service channel generating the highest customer satisfaction rates.
Even more futuristic innovations eradicate the need for human interaction entirely. AI chatbots, intelligent self-service portals, and similar technologies ensure customers don't have to spend time waiting on answers to simple questions. While some businesses remain cautious about replacing human interactions with AI, statistics show that over 63% of consumers are on board with the shift.
4. Higher expectations
In today's ever-evolving digital era, it's cheaper and easier than ever to create a brand, promote your business, and captivate customers. But, this is a double-edged sword: as connecting with customers becomes easier for you, it also becomes easier for your competitors. The rise of digital technology has in turn launched a staggering increase in market competition.
If a customer finds your services/products unsatisfactory, they can easily find your competitors and switch brands, often in seconds with a simple Google search. In fact, research shows that 1 in 3 customers will switch brands after just one suboptimal experience.
Thus, to ensure a better retention rate and brand loyalty, companies are increasingly focused on digital transformation strategies that create top-tier, consistent customer experiences.
The takeaway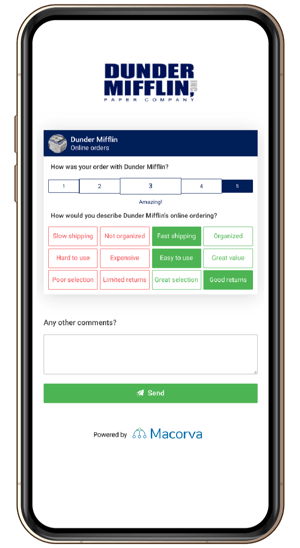 In today's dynamic, fast-paced market, many companies are undergoing a complete digital transformation. Customer needs are continually changing, and so are their expectations. Customers expect businesses to deliver personalized, relevant experiences on multiple channels with revolutionary technology.
Feedback can be an excellent resource for measuring and testing customer satisfaction with digital experiences. With Macorva CX, you can seamlessly integrate omnichannel feedback into digital experiences to capture specific insights throughout the customer journey. By focusing on changes that enhance and improve customer experience, you can craft the perfect digital transformation strategy to excite and delight customers.
Digital transformation webcast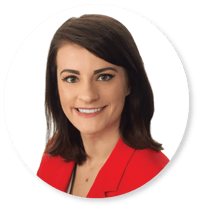 Join Macorva CEO Carley Childress for an informative overview of the impact of digital transformation on customer expectations and experiences. This webcast will cover:
Rising customer expectations: the need for personalized, relevant, omnichannel experiences
Customer-centricity: the return on investment (ROI) of customer-focused digital transformation strategies
Mapping your digital journey: how to measure and track customer satisfaction with digital experiences with integrated omnichannel feedback loops
--
About us
Macorva was founded in 2018 by product developers Nathan and Carley Childress, who saw an opportunity to improve business outcomes by bridging the gap between feedback and action left by conventional survey tools. Macorva closes this gap with frictionless feedback experiences and empowers action at every level to improve business performance, employee engagement, and customer satisfaction.