PPC Partners Case Study
Macorva effortlessly integrates with ADP, streamlining workflows and simplifying data
management by automatically syncing employee information.
Maximizing Customer Survey Participation at Launchpad
Looking to better understand and improve customer relations, The Launchpad needed a system that could measure client satisfaction and provide a complete picture of their customer experience. By implementing Macorva's robust customer experience solution, they realized:
20% customer survey response rate in year one
Holistic view of the end-to-end customer journey
Proactive identification of pain points and at-risk accounts
Targeted enhancements that boosted satisfaction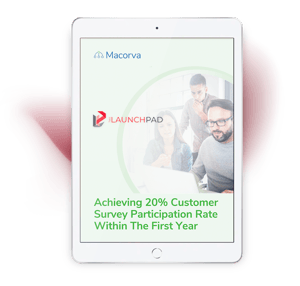 Ready to See a Demo?
Learn how you can transform customer feedback into effective growth plans with Macorva's AI-powered insights.