PPC Partners Case Study
Macorva effortlessly integrates with ADP, streamlining workflows and simplifying data
management by automatically syncing employee information.
Streamlining Employee Surveys at Mass Medical Storage
Looking to get a holistic view of their employees, Mass Medical Storage needed a comprehensive solution that offered 360-degree feedback, powerful analytics, and actionable insights. By implementing Macorva EX, the company achieved:
Nearly 100% employee survey participation
Identification of priority areas needing improvement
Data-driven roadmap to enhance employee satisfaction and retention
Increased productivity and performance through feedback loop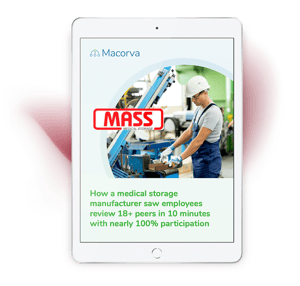 Ready to see a demo?
Learn how Macorva is empowering businesses to realize the full value of their employee experience data by closing the loop with AI-driven action planning and manager enablement.