Employee wellness has become a key priority for many employers in recent years due to a range of converging factors including widespread burnout, rising awareness of the link between mental and physical well-being, and more recently, the COVID-19 crisis.
Employees are increasingly conscious of their wellness and well-being and looking to their employers for support. As demand for employer-sponsored wellness programs grows, a primary concern for employers is the expected return on investment (ROI) of these programs. Here are 5 ways to evaluate the ROI of employee wellness and well-being initiatives:
1. Lower health care costs
The most widely documented returns on employer wellness programs are reductions in health care-related spending. Most employer wellness programs incorporate strategies to connect employees with resources and support to improve their mental and physical well-being.
According to Fidelity, the most popular wellness initiatives aim to support employees' health: 91% of programs include smoking cessation support, 86% include physical activity, and 79% include weight management. Investments in employees' physical well-being are integral to most employer wellness programs likely because of their direct impact in lessening the onset and severity of chronic illness. When employees are less chronically ill, employers benefit from reductions in health care costs.
In a study done on the ROI of employee wellness programs, Harvard researchers found, on average, every dollar spent on employee wellness saved employers $3.27 in health care spending.
Research published in Harvard Business Review demonstrated the ROI of employee wellness programs with a case study focused on high health risk employees. Of those classified as high risk when the study started (due to a range of factors including body fat, blood pressure, anxiety, etc.), over half (57%) were converted to low risk status by the end of the six-month employer-sponsored program. As a result, the employer saw medical claim costs decline by $1,421 per participant compared to the previous year. Every dollar invested in the employee wellness program yielded $6 in health care savings alone.
2. Lower rates of absenteeism
Reductions in health care-related costs go hand-in-hand with another key benefit for employers: lower absenteeism. Employer-sponsored wellness programs help employees stave off chronic illness by promoting strong mental and physical well-being. When employees are less chronically ill, they are less likely to take time off to deal with managing illnesses.
In fact, the same Harvard study found that every dollar spent on employee wellness also saved employers $2.73 in employee absenteeism costs.
3. Lower rates of presenteeism (increased productivity)
While the benefits of investing in employee wellness can be seen in black-and-white by tracking health care-related spending and absenteeism, employers can also reap rewards in the short-term with more productive, engaged employees.
Illness-related absenteeism can be mitigated by robust employer-sponsored wellness programs, but the value can also be seen in differences that occur when employees are at work. While absenteeism captures lost productivity due to employees being away from work, so-called "presenteeism" refers to lost productivity employees experience at work when they can't function at their best.
A key study at Dow Chemical of the average annual health costs for a Dow employee found that presenteeism was 10x as costly as absenteeism.
Another study of an employee assistance program found that 20% of lost productivity costs were attributable to absenteeism; whereas, 80% were attributable to presenteeism.
It stands to reason that employees can't do their best work if they don't feel well, but physical illnesses are not the only culprits. Unseen illnesses, particularly mental illnesses like anxiety and depression, might not cause employees to regularly miss work, but can still be hugely detrimental to their productivity.
Depression alone is estimated to cost US employers over $44 billion per year in lost productivity, with 81% of that lost productivity attributable to presenteeism.
By investing in employee wellness programs, particularly in mental health resources and support, employers can empower their employees to be more engaged and productive at work.
4. Lower risk of burnout and improved employee retention
Workplace stress and burnout take a huge financial toll on employers: health care costs at high-pressure firms are 50% higher than at other businesses. However, stress-related costs extend far beyond health care. Employees have a limit to how much work-related stress they can endure before burning out. When workplace stress runs rampant and employees don't have support from employers on how to cope, employers experience huge costs from preventable burnout-related turnover.
A study by the American Psychological Association (APA) found that burned-out employees were 2.6x more likely to be actively seeking a different job.
Investing in programs to reduce workplace stress and help employees cope helps employers fight burnout and retain top talent.
5. Financial growth and higher profitability
While employee-related costs are the most direct ways to measure ROI on employee wellness programs, there is also a large body of research linking investments in employee wellness to employer financial performance. A meta-analysis of 339 independent research studies measuring the well-being of 1.8 million employees found a significant relationship between employee well-being and business performance, concluding that "higher well-being at work is positively correlated with more business-unit profitability."
The International Foundation of Employee Benefit Plans also found that 63% of employers offering wellness programs reported increased financial sustainability and growth.
The Buffett National Wellness Survey reported similar findings, showing that businesses with highly effective health and productivity programs report 11% higher revenue per employee and 28% greater shareholder returns.
Widespread returns
In an era marked by increased attention on mental and physical well-being, employee wellness programs can be an excellent investment for employers. These programs yield widespread returns in the form of health care-related cost savings, lower rates of absenteeism and presenteeism, increased employee retention, and better financial performance.
Employee wellness and well-being webcast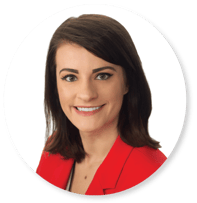 Join Macorva CEO Carley Childress for an informative overview of market trends and best practices for employee wellness and well-being programs. This webcast will cover:
developing trends driving the employee wellness market

key findings on the links between stress, mental health, and overall wellness

best practices on using employee feedback to guide program development

determining the return on investment (ROI) of wellness and well-being programs
About us
Macorva was founded in 2018 by product developers Nathan and Carley Childress, who saw an opportunity to improve business outcomes by bridging the gap between feedback and action left by conventional survey tools. Macorva closes this gap with frictionless feedback experiences and empowers action at every level to improve business performance, employee engagement, and customer satisfaction.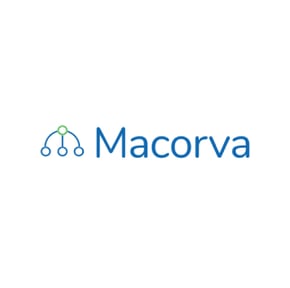 Macorva
Macorva is dedicated to helping you not only gather unfiltered data, but make sense of it. Our industry-leading team of software developers never stops refining Macorva to pick up on subtleties that can help you build a better business.